Patch Locations
Great Bromley - Dog Walking Field with Obstacles
Hilliards Road, Great Bromley, CO7 7US
Our Great Bromley Dog Walking Field with Obstacles is one of a kind! It is a 1 acre paddock with over 8 top of the range dog agility obstacles, fully enclosed by 6ft fencing which provides security and freedom to train your dog using top quality obstacles in a secure, enclosed and exclusive environment.

It includes dog agility obstacles such as:
Hurdles
Weave bars
Jumping hoops
Up and overs
Bridge
See saw
Tunnels

Our Great Bromley Paw Patch is priced at £12 for a 55 minute session during the week and £14 for a 55 minute session for the weekend. This includes exclusive use of the field including all the dog play equipment, in a fully enclosed field.

What3Words: rewarding.unwell.mavericks
Book your time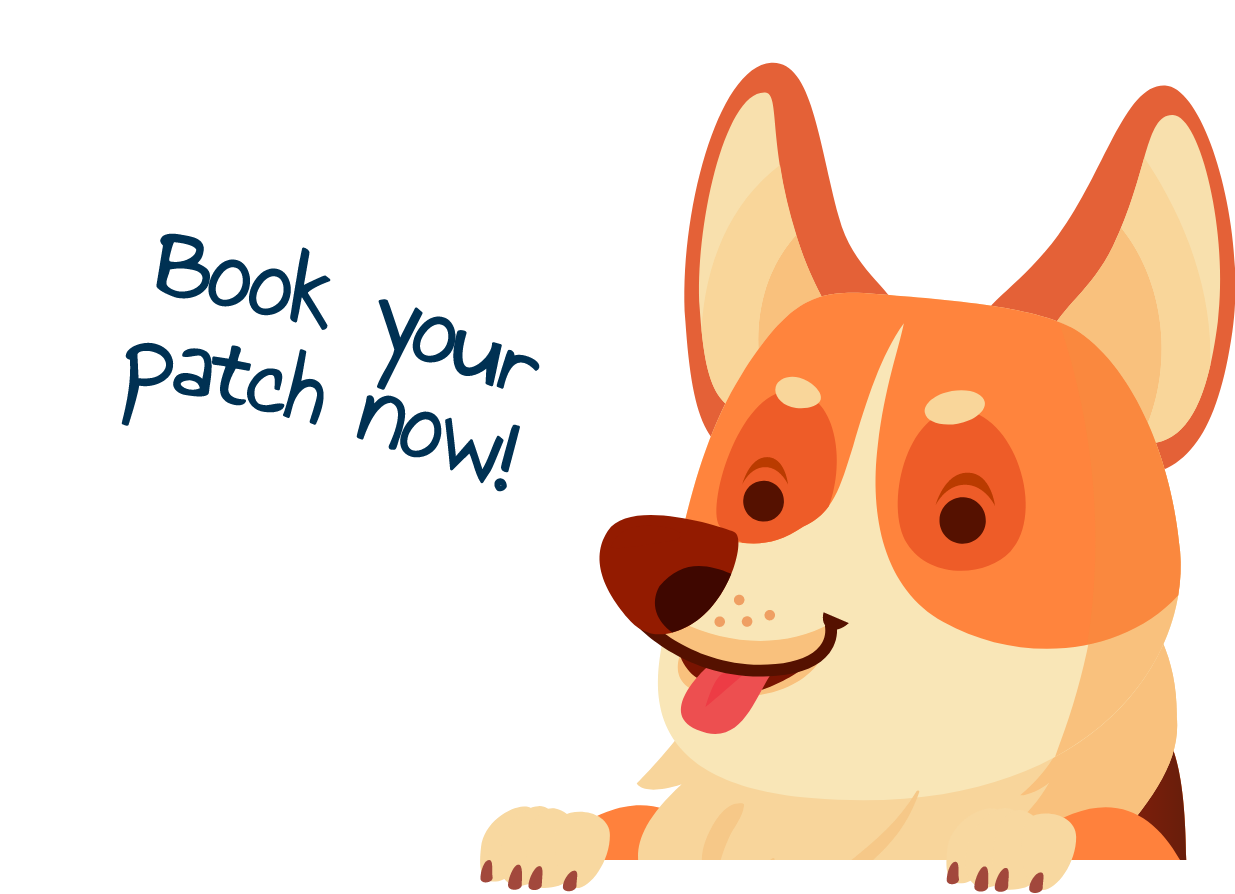 Poo bin with bag dispenser

Field shelter (except Eight Ash Green)

Picnic bench

Car Parking

Over 8 high quality obstacles (Great Bromley Dog Play Field only)
Exclusive, enclosed private dog walking fields for hire including new exclusive dog play field!
The Paw Patch offers exclusive, enclosed dog walking fields for private hire. We have three dog fields in Essex, Basildon (two fields) and Eight Ash Green which are approximately 4- 6 acres each in size with 6ft fencing and gates to enable you to give your dog freedom off its lead in our secure, enclosed field.

New for September 2022 we have our Great Bromley Dog Play field for exclusive hire. This is a 1 acre field with over 8 high quality dog play obstacles for your dog to play on in a secure, enclosed field with 6ft fencing and gates. This is the perfect field to train your dog or just have fun! The dog play obstacles include a see saw, jumping hoops, tunnel, weave bars, up and overs and hurdles.
What's the cost?
Exclusive Field Hire for 1-3 Doggies
£12 week-days & £14 weekends
55 minutes of playtime
Exclusive Field Hire for 4-6 Doggies
£14 week-days & £16 weekends
55 minutes of playtime
Great Bromley Dog Agility Field
£12 weekdays and £14 weekends
55 minutes of playtime with over 8 high quality obstacles
Discover our Locations
Basildon A
Dunton Road, Basildon
Basildon B
Dunton Road, Basildon
Eight Ash Green
Foxes Lane, Eight Ash Green
Great Bromley - Dog Walking Field with Obstacles
Hilliards Road, Great Bromley